Gucha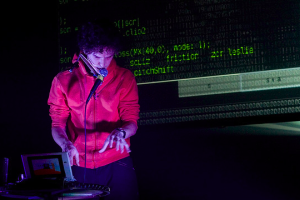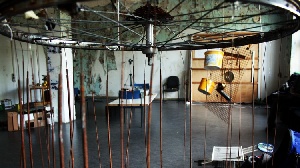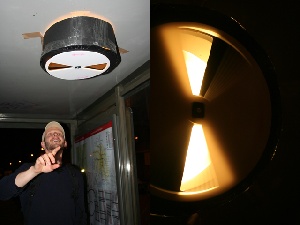 05. May 2011 18h, Gallery Enter, SK_Bratislava
MCLD a.k.a. Dan Stowell (UK), Tač.ka (BIH), David Strang (UK), Vincent van Uffelen (UK), Víctor Mazón (ES/DE)
presentation, performance

MCLD alias Dan Stowell (UK, www.mcld.co.uk) connects beatboxing and livecoding (programming sound or visuals in real time) and creates live something like generative dubstep. The group of visual artists Tač.ka (BIH, lutacka.com) uses communication technologies for social and institutional critique. David Strang and Vincent van Uffelen (UK, www.davidstrang.co.uk, vincentvanuffelen.com) audio and multimedia site-specific installations. Projects by Victor Mazon (ES/DE, www.victormazon.com) are based on analogue synthesis of sound and image, the capture of WiFi data, or the use of biological material.